[iStock]
Being a tutor isn't a life for everyone, but it can be fulfilling for those who pursue it. You're helping students excel in school, and sometimes helping them build their confidence as well. 
In any job, it's important to set goals so that you can keep achieving what you want and improving. Having a driven tutor is better than a tutor who teaches for the sake of it. 
You can come up with your own tutoring goals, but here are 5 goals of tutoring I came up with:
1. Have Fun Lessons
Exclusive offer for first-time customers only!
Get 15% discount off your first lesson and no agency fees! Choose from a selection of reliable home tutors and keep learning even while at home. Claim this promotion today.
[iStock]
Students are coming to you for help with their grades. 
While grades aren't everything and you should focus on more than getting good results, they're still going to you for help for that purpose. The main goal of tutoring is to provide them with an effective learning experience and improve their grades. 
That may be the bigger, more obvious goal of tutoring, but while doing this you can also aim to make their learning fun so that they're compelled to learn by themselves. Oftentimes, the learning experience and the journey is what matters. 
If your students enjoy learning, they'll be more eager to learn in the future. 
2. Teach Students Soft Skills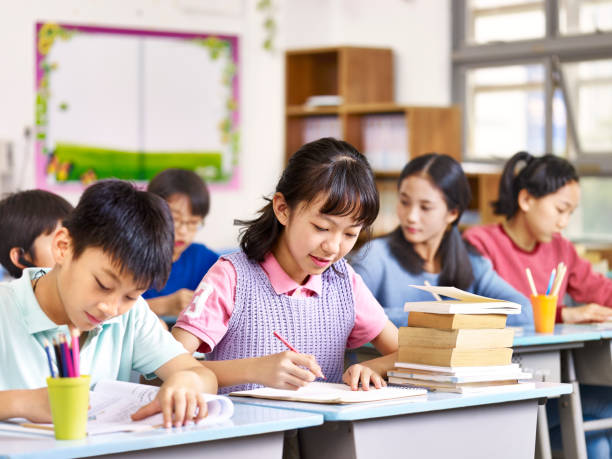 [iStock]
School takes up such a large part of students' lives that it's unsurprising their parents arrange tuition for them. 
In tuition, you're not just telling students the methods they can use to score marks in exams. You're teaching them problem-solving skills when you teach them to identify the problems they're facing in the papers and then go about solving them in a systematic way. 
Not to mention, in school, not everybody can learn effectively as everybody has different learning styles and there is only one teacher for each class.
If you develop a close relationship with your students, they're more likely to confide in you about their lives. When this happens, you're also teaching them soft skills like communicating their feelings and listening effectively. 
Apart from that, you can teach your students professionalism and a good work attitude by sharing anecdotes of your work experience. 
3. Empower Individuals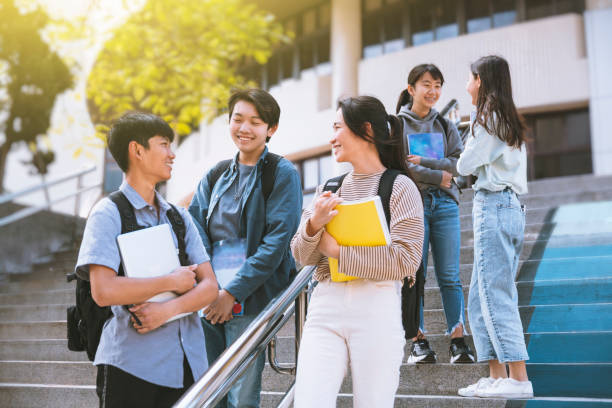 Want to be a better tutor?
Join 50,000 Singapore tutors and subscribe to our newsletter to learn how to teach better and earn a better income.
You have successfully joined our subscriber list.
[iStock]
Poor grades really do a number on one's confidence. 
Students may be made fun of or looked down on for poor grades, or they may think they're inferior to other students because they're not doing as well. 
When you help students get better grades, you could be helping them improve their confidence as they're doing better in something. 
Better grades also usually mean better opportunities later in life, so getting better grades can mean students have one less thing to worry about. 
4. Be a Mature Guiding Hand
[iStock]
Tuition settings can be more informal than classroom settings, so you have room to ask students about their wellbeing and how life is going for them. 
Naturally it's not appropriate for you to interfere with their lives, but you can offer guidance on a problem they're having. 
I know my most caring tutors were attentive to not just my academic development but took note of what I wanted to do in the future as well and provided whatever information they knew about that respective industry. 
It's good for students to know someone who can see them in an educational setting yet not be one of their peers, especially if they're stressed about talking to other people their age. 
5. Recognise Individual Difficulties
[iStock]
As a tutor, you're going to be meeting people with a lot of different backgrounds. 
In a one-on-one tuition setting it's easier to target each student's weakness and recognise them as an individual person instead of one student in a whole class. 
That's why it's important to encourage your students. 
That's important no matter what the setting is, though. Take the time to understand your students and they will appreciate it. You'll be able to teach them in a way that appeals to them more, as well as be more patient when they struggle. 
Conclusion
[iStock]
Tutoring is by no means an easy job, but helping students grow into the best version of themselves can also be very rewarding.
They're paying you for your time and trusting you. Make it worth it!
If you're not already a tutor but you're interested in becoming one, why not sign up here?
Read also:
How to Achieve Work Life Balance as a Dedicated Tutor?