From a stunning urban infrastructure to Michelin star-worthy local cuisine, unparalleled superiority in finance and technological innovation, Singapore has earned the title of one of the best cities to live in worldwide.
While many people talk about its technological and socio-economical prowess, most remain blissfully unaware of how all these developments and innovations came to pass. 
Singapore has one of the best education systems in the world, ranking higher than countries like Switzerland, Canada, the United Arab Emirates, and Belgium.
We have a reputation for academic excellence, boasting world-class universities in the fields of engineering, management development, social sciences, finance, and medicine. 
Exclusive offer for first-time customers only!
Get 15% discount off your first lesson and no agency fees! Choose from a selection of reliable home tutors and keep learning even while at home. Claim this promotion today.
However, along with being one of the greatest cities in the world, Singapore also ranks among the most expensive ones in terms of living.
Therefore, it's unsurprising that getting a higher education comes at a price that's often too steep for locals to pay.
As a result, many locals are deterred from pursuing their higher educational dream in this cash-gobbling metropolis. 
This is where scholarship programs, such as the Singapore-Industry Scholarship (SgIS), come in to help young Singaporean talents who are keen to contribute to some of the best industries in the country but lack the financial means to do so on their own. 
In this post, we'll talk about the importance of higher education on the Singaporean economy along with everything you need to know about the SgIS program.
Importance of Higher Education on the Singaporean Economy
As mentioned above, higher education is among the key drivers of innovation, economic prosperity, and competitiveness for Singapore, both nationally and internationally.
Universities and other higher education institutions are responsible for producing the talent capable of achieving and sustaining progress at every level. 
Here are a few ways higher education is fueling the Singaporean economy:
1. A Highly-Skilled Workforce
The modern business landscape is in a constant state of evolution. The integration of Industry 4.0 technologies, practices, and norms have changed the skills, competencies, and roles enormously.
As a result, there's a growing need for a highly-skilled workforce – one that's not only tech-savvy but also adaptable to the socio-economic changes. 
Therefore, the Singaporean higher education sector plays a pivotal role in providing undergraduates the training for the future workforce so they can meet the evolving industry requirements.
Struggling with your schoolwork?
Subscribe to get weekly study guides and exam preparation tips.
You have successfully joined our subscriber list.
Moreover, continual learning has also become a popular trend as jobs become more super-specific, meaning employees have to keep up with the new technologies and changing demands of their roles.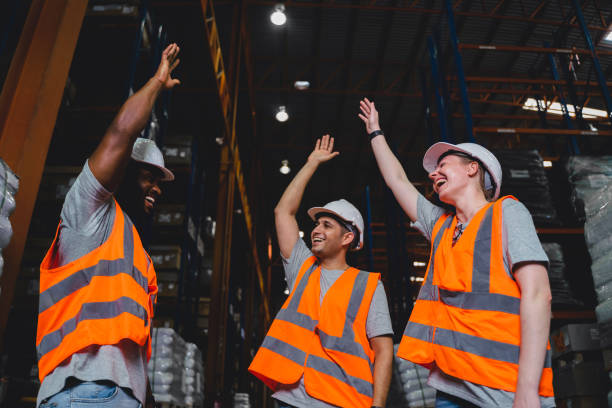 2. Innovation
Higher education institutions in Singapore are the drivers of innovation.
They provide talent with skills, such as critical thinking, problem-solving, entrepreneurship, collaboration, etc., to find solutions to local and global challenges.
This includes solving the issue of resource constraints, most notably food and fuel – two of Singapore's biggest imports.
Many of the greatest advances in Singapore in the last decade, including hydroponics, self-driving cars, cashless payments, and smart cities all came to be from research that took place in universities.
Therefore, innovation holds tremendous economic value as it enriches the overall living standard as well as opens more opportunities for employment, business, and wealth creation.
3. Enhanced Graduate Earning Power
Graduates with the right set of skills and competencies have the power to demand higher pay, especially if they're targeting untapped industries and markets.
Higher education institutions are at the center of this transition as they equip the future workforce to make significant contributions to their organization's revenue and growth.
As a result, they share some of the credit for enhancing graduate earning power.
Apart from providing academic instruction which serves as the core foundation for building a career, they also offer opportunities to learn essential workplace skills, including communication, leadership, analytical/quantitative analysis, and ethics.
Overall, anyone with a professional degree from a renowned university in Singapore has a better chance of success in the highly-competitive job market.
About SgIS
The SgIS is the country's sole multi-industry scholarship program run by the Singapore government.
This innovative strategic partnership was established in 2012 to connect the best organizations from multiple sectors in Singapore.
This helps bright minds aspiring to pursue higher education and boost their careers.
By creating this point of convergence, the government is not only helping students build a better foundation but also giving them direct access to some of the best companies from various industries.
Many of these companies offer additional courses and/or mentorship programs to proactively groom the next generation of their workforce according to the organizational culture, roles, and objectives.
Moreover, every organization participating in SgIS has a solid human resource department for developing talent.
They collaborate with the government and universities to form a sustainable community with diversified talent for continuous advancement.
Benefits of Opting for SgIS
The Singapore government understands the importance of building a strong foundation for the leaders of tomorrow.
Hence, by collaborating with leading organizations in different domains, it aims to help the next generation of the workforce develop their core skills and competencies.
So, any aspiring undergraduate applicant with a solid education background but limited finances can reap the following benefits by opting for SgIS:
1. Multiple Participating Organizations
One of the biggest benefits of opting for this program is an opportunity to kick-start your career in one of 79 sponsoring organizations from various industry sectors in Singapore, including:
Aviation
Construction
Agriculture
Biomedical and Pharmaceutical
Energy and Natural Resources
Healthcare
Infocomm Media
Lifestyle and Food
Social Services
Transportation
Engineering
Supply Chain Management
Information and Communications Technology
Law, etc.
Moreover, some of the most popular companies participating in SgIS include:
National Gallery Singapore
Singapore Airlines Limited
GE Aviation Engine Services
SIA Engineering Company Limited
Novartis Singapore Pharmaceutical Manufacturing Pte. Ltd
Keppel Group
AcuMed Holdings Pte Ltd
Jurong Port, etc.
2. Multiple Professional Experiences for Professional Development
Another great benefit of opting for SgIS is multiple professional experiences at the undergraduate level.
Many of the sponsoring companies offer personal and professional development programs, such as:
Mentorships
Induction Programs
Seminars and Webinars
Knowledge Banks for Self-Learning
Leaders' Forums
With any of these programs, SgIS holders get an early start in their careers and develop different skills that could help accelerate the onboarding process and improve their performances.
Moreover, forums and knowledge banks offer opportunities to enable continual structured learning under proper guidance.
By interacting with employees, managers, and leaders from renowned organizations in Singapore, you can build a solid network much earlier in your professional life.
3. Versatile Learning Programs
Every sponsoring SgIS organization has a unique development framework and program designed according to their industry, culture, business models, goods & services, and target market, among other factors.
Since most organizations have essential departments, such as marketing, customer service, product development, finance, and IT, there's room for a wide range of talent specializing in different fields.
Of course, employment would depend on your overall capabilities and the sponsoring organization's needs.
Using this scholarship to finance your higher education in any renowned university in Singapore would improve your chances of securing a good job in other reputable organizations.
4. Multiple Scholarship Schemes
The SgIS offers three schemes for applicants to choose from:
Full-Term
This is for students looking to apply to universities in Singapore and kick-start their local undergraduate studies full-time.
For many Singaporeans, this is the go-to option as it helps them secure financial aid as early as possible.
Mid-Term (Local)
Many students are already enrolled in universities when they find out about SgIS. Fortunately, the program is also available for local university students as long as they're enrolled full-time.
Mid-Term (Overseas)
Many Singaporean students choose to pursue full-time undergraduate studies abroad, especially in the US or Europe.
SgIS helps cover some or all of their tuition expenses if they meet the eligibility requirements.
5. Great Value of Reward
The SgIS offers a great value of reward for successful applicants, depending on the scheme applied for.
For instance, those applying for full-term scholarships have 100% of their tuition fees and other approved academic charges covered.
Those moving from other islands or living far away from their universities are also given a hostel allowance.
Similarly, applicants applying for the local mid-term scheme with 1-2 years remaining in their academic studies are given a S$30,000 grant.
In contrast, applicants applying for the overseas mid-term scheme with 1-2 years remaining get a S$40,000 grant. However, those with over 2 years remaining get S$40,000.
A Quick Guide to the SgIS Application Process
Applying for the SgIS is a relatively straightforward process. However, you have to understand the eligibility criteria and learn about the important dates.
Let's discuss both:
Eligibility Criteria
1. Applicants must be citizens of Singapore
2. Applicants need to have good GCE "A" Level results with at least 10 academic units. Alternatively, those with an International Baccalaureate or Polytechnic/NUS High School Diploma can also apply.
3. Applicants must be applying to one of the following universities or institutions below:
Singapore Management University
National University of Singapore
Singapore University of Technology and Design
Nanyang Technological University
Singapore Institute of Technology
4. Applicants should have excellent extracurricular activities records along with other achievements
Application Date
The application timeline typically begins in January every year. Applicants can submit their applications online on the official SgIS site.
If shortlisted, you'd receive a call from the sponsoring organizations for interviews between April and June.
Please note that each organization has a different timeline. Therefore, you could be contacted at any time during these months.
Once selected, you will receive an offer letter from your sponsoring organization. If you're happy with the offer, you need to sign a letter of undertaking and send it to the organization.
Make sure you check the deadline in the letter to ensure you don't miss it.
Conclusion
So, there you have it – everything you need to know about the SgIS Scholarship.
With this information, you're all set to apply for some of the best universities and institutions in Singapore and have some or all of your tuition and other expenses covered by a sponsoring organization.
Lastly, during the application process, be sure to indicate up to three industries you'd like to build a career in and include five organizations you'd like to work in.
Also, read the form carefully and ensure you submit all the essential documents.
Good luck with your application!